I love it when things are both beautiful and functional.  I believe there was a designer who said that you should, "Have nothing in your life that house that you do not know to be useful, or believe to be beautiful." Words to live by.  That's why I was really excited about this skincare regimen.  Here's my honest review of the Beautycounter Countermatch Skincare Regimen.  
What is Beautycounter?

To understand what makes these products different from the hundreds of skin care regimens available on the market, you need to understand the brand behind them.  Beautycounter is a B Corp company certified by the nonprofit B Lab to meet rigorous standards of social and environmental performance, accountability, and transparency.  They have a mission to get safer products into the hands of everyone.  Safer products that a rigorously screened and tested and free of over 1500 chemicals that they consider unsafe or questionable for people.   
What Is It?
Beautycounter Countermatch Collection Description
Here's the description according to the Beautycounter website:
The Countermatch Regimen is the ultimate solution for advanced hydration and age prevention. Powered by Bio-Mimic Technology, each product harnesses the unique life-giving properties of plants to match the composition of skin, giving it precisely what it needs and nothing it doesn't. Skin is left feeling refreshed, vibrant, and radiant.

Beautycounter Countermatch Collection Benefits
The developer, Xavier Ormancey, says that it is unlike any other conventional formula in that all the ingredients in it are useful for the skin.  This is what is known as bio-mimic technology.  This basically means that the composition of the formula matches the composition of your skin.  It gives your skin everything that it needs and nothing that it doesn't.  It is for all skin types except for those with very dry skin or very oily skin. It is said to be a perfect match for combination skin, dry skin and normal skin.  It does the work for you.  All the products in the Beautycounter Countermatch Collection are designed to work together.  It is recommended that you use them together so that your skin will be its best.
Beautycounter Countermatch Serum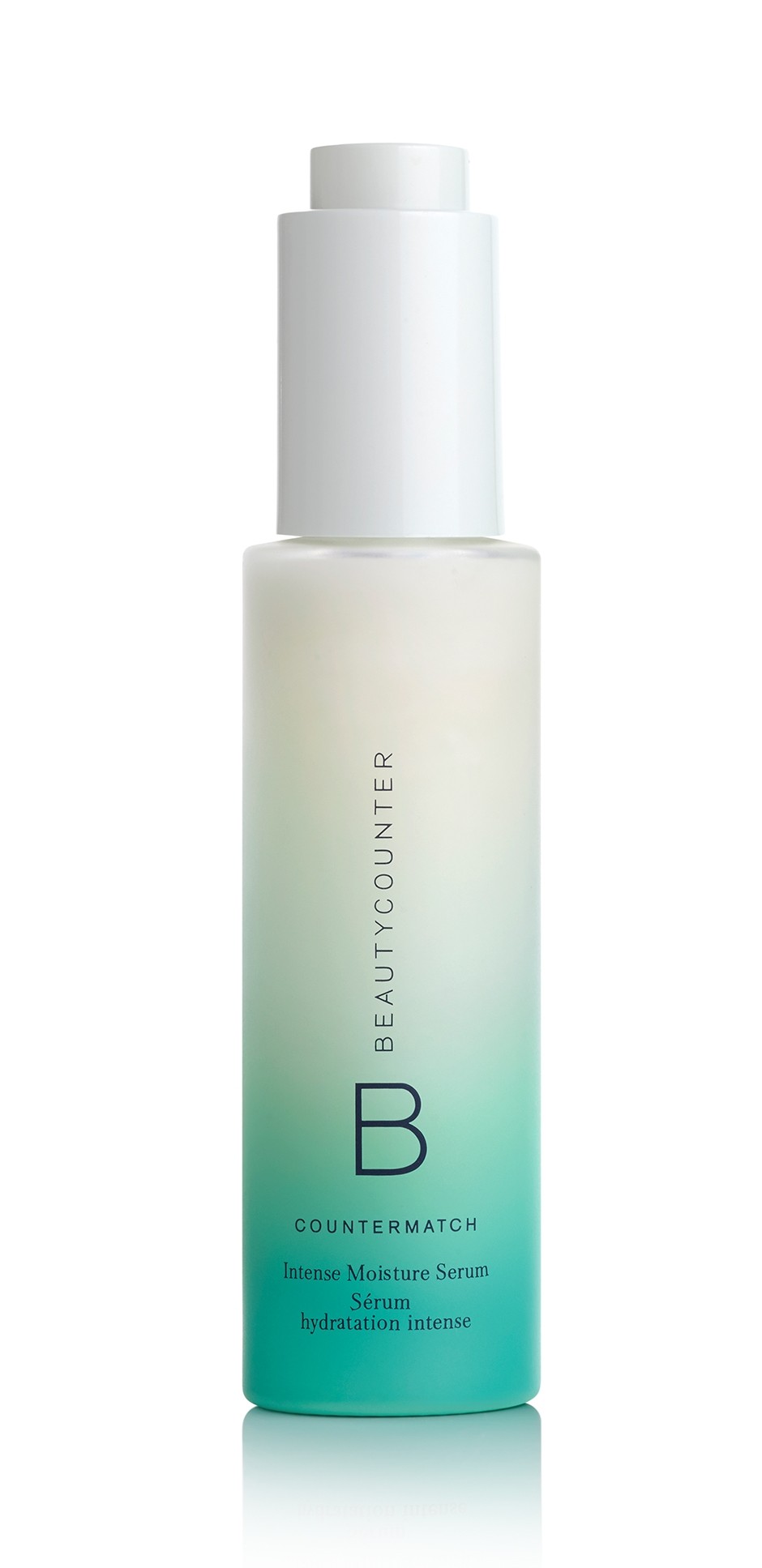 This intense moisture serum has a light texture and is highly concentrated.  It is made to be absorbed quickly into the skin.  Countermatch Serum is boosted with Vitamins C & E, and Hyluronic Acid.  It is to be used directly after washing your face.
How to Use Beautycounter Countermatch Serum
Use on clean, dry skin.

Apply to face, neck and chest.
Beautycounter Eye Rescue Cream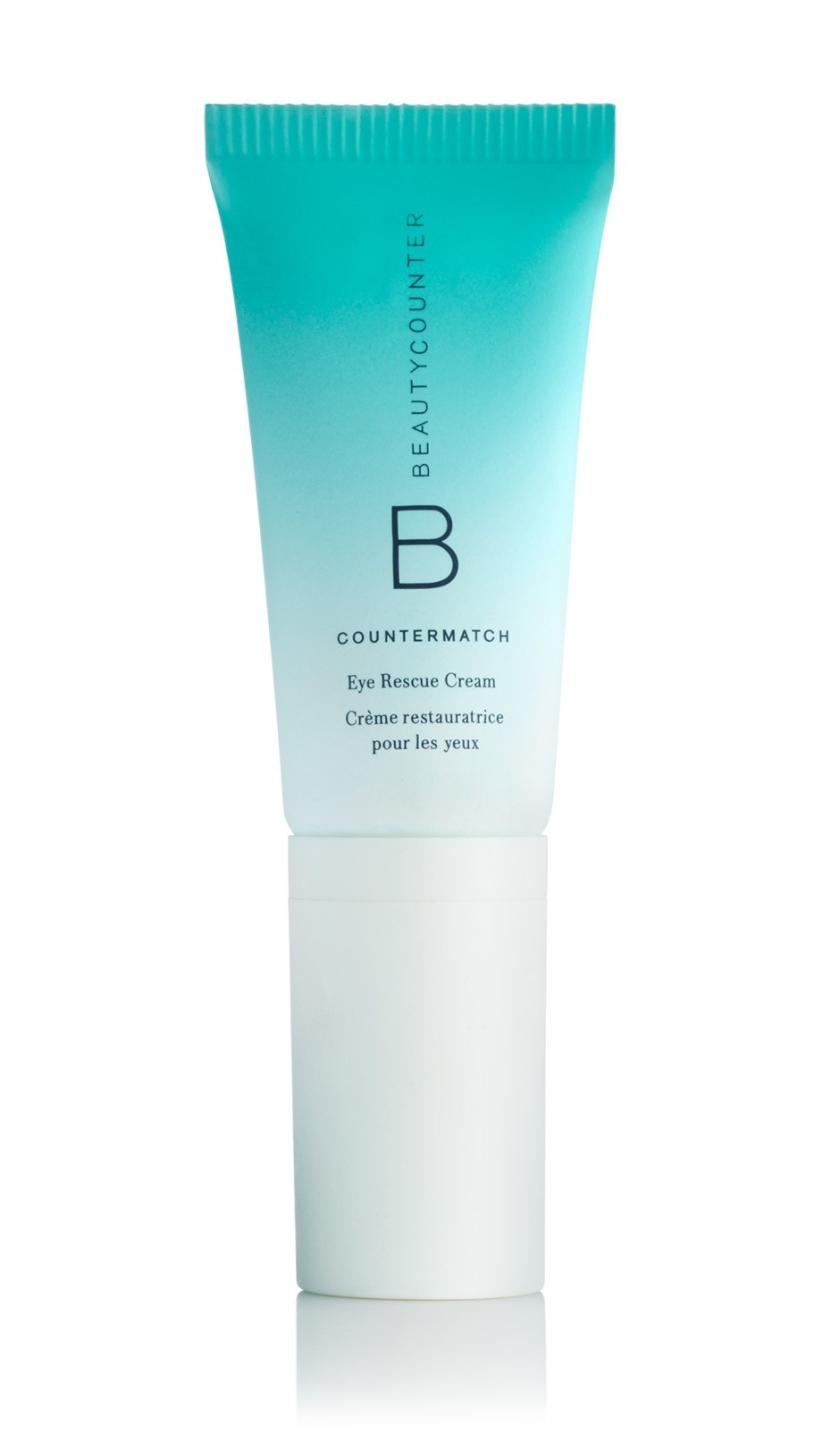 This product was especially developed with the delicate eye area in mind.  It has Betain (natural osmolyte).  It stimulates the microcirculation in the eye area.  Beautycounter Eye Rescue Cream helps to remove impurities so your eyes look fresher, quicker.  
How to Use Beautycounter Countermatch Eye Rescue Cream
Use on clean, dry skin.

Using your ring fingers, pat gently around the eye area.

Use twice daily.
Beautycounter Countermatch Adaptive Moisture Lotion
This is a Beautycounter best seller and with good reason.  In a consumer panel study, 93% said Countermatch Adaptive Moisture Lotion provides instant and long lasting hydration.  93% noticed skin feels smoother.  90% said skin looks and feels healthier.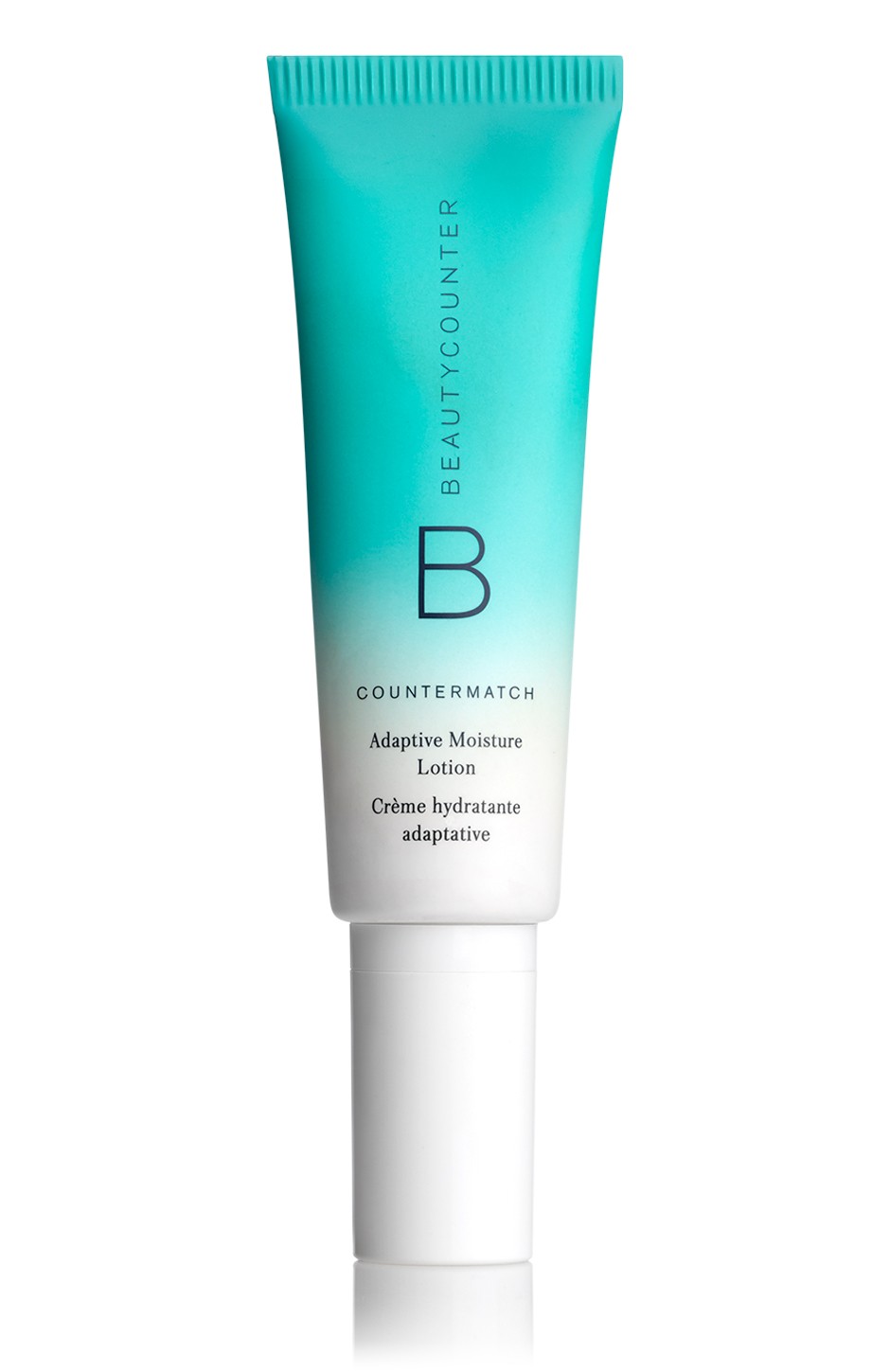 Once you've applied your Countermatch Serum and Eye Rescue Cream, you will want to use your Adaptive Moisture Lotion.  It is recommended that you apply it in the morning.  It has a light texture and matches the structure of skin for long-lasting hydration, nutrition and oxygenation.
How to Use Beautycounter Countermatch Adaptive Moisture Lotion
Use on clean, dry skin.

Apply to face, neck, and chest.

Use after serums or oils of your choice.
Beautycounter Recovery Sleeping Cream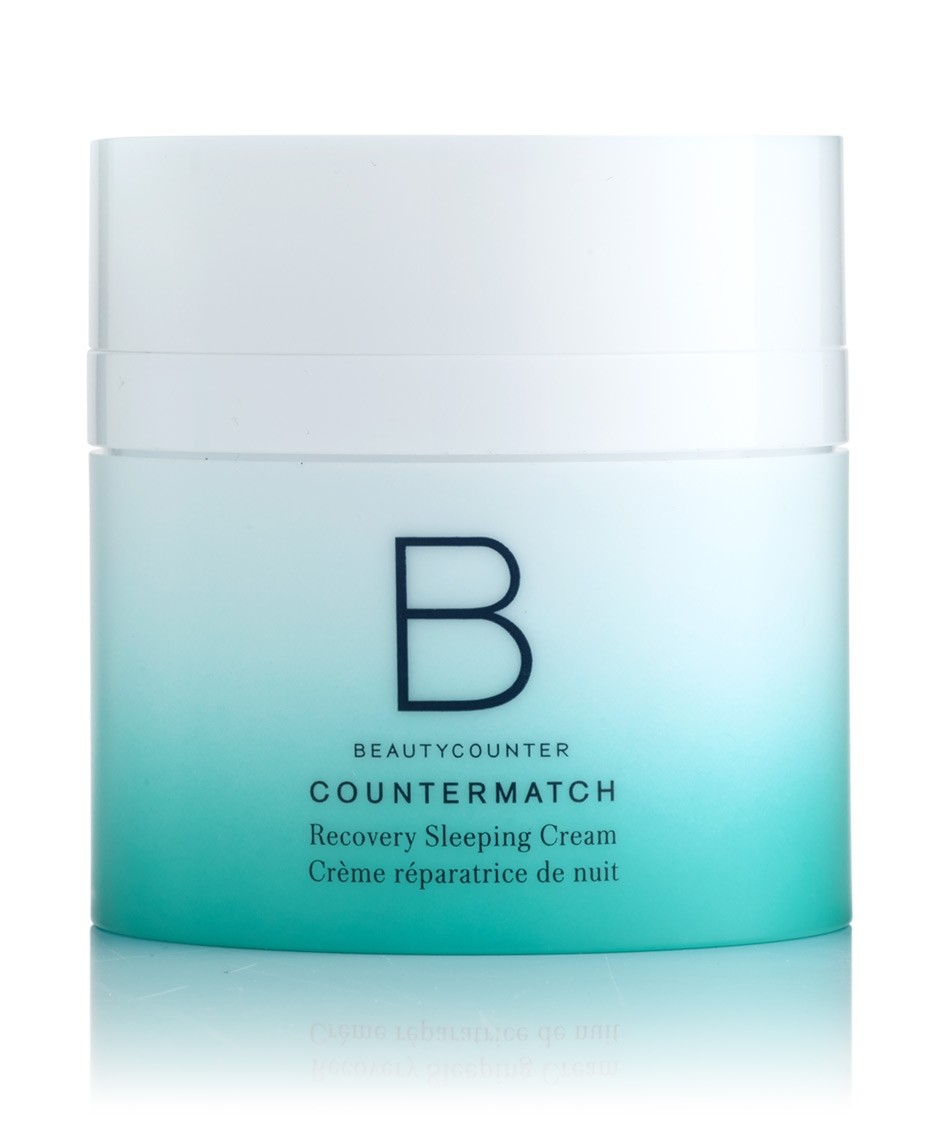 In the evenings, you will want to apply the Beautycounter Countermatch Recovery Sleeping Cream.  The skin is very active at night. This product contains a very high level of pure hyaluronic acids.  Beautycounter Recovery Sleeping Cream is supposed to stimulate the natural capabilities of the skin to renew and regenerate itself.  It has age prevention capabilities.  You should wake up looking refreshed and rejuvenated.   
How to Use Beautycounter Countermatch Recovery Sleeping Cream
Appy nightly to clean, dry skin.

To open the jar, pull off the lid, place two fingers evenly apart on outer edges of the pump on top.  Press down evenly.  

Use 2 pumps of product on face, neck, and chest after cleansing.
My Beautycounter Countermatch Regimen Review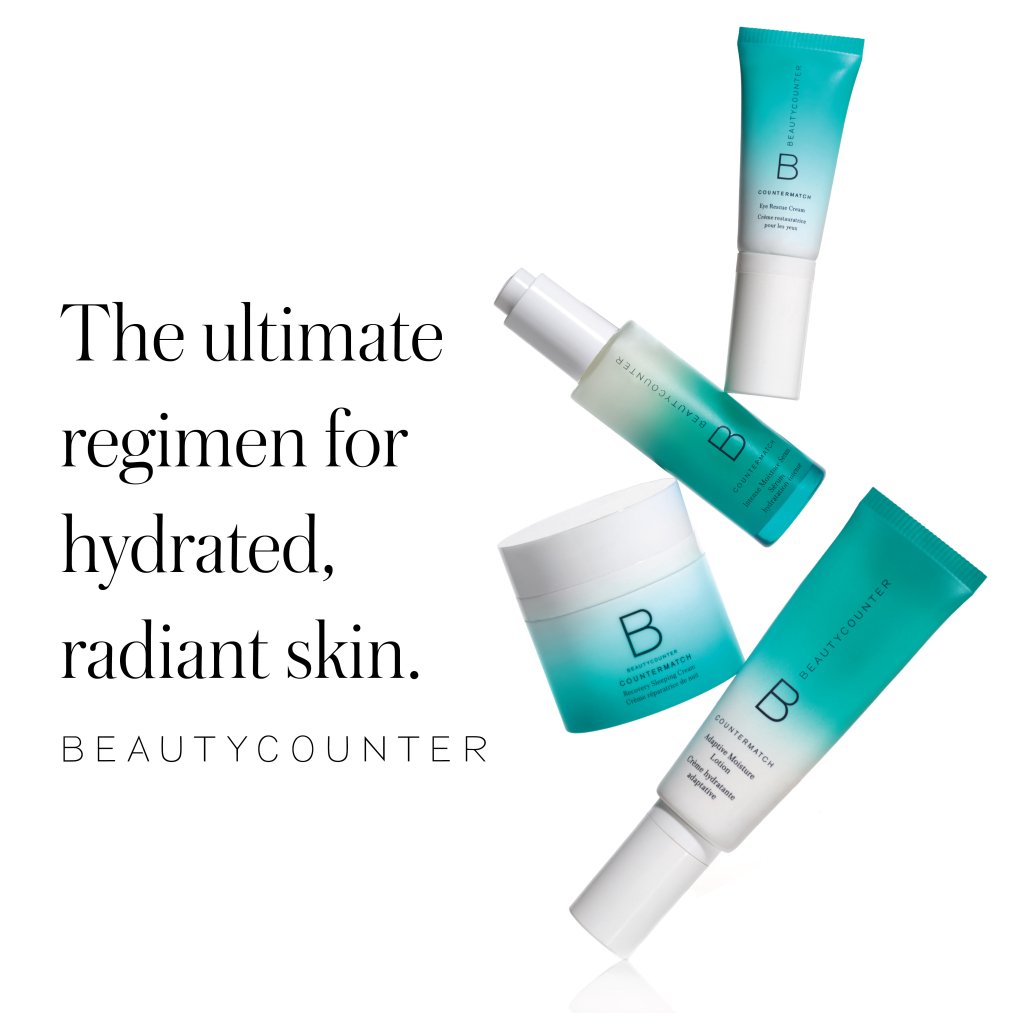 One of the things I love about this product line is the packaging.  It is smart and pretty.  And don't we all want things to be both functional and beautiful?  When you push the button on top of the serum, you get the perfect amount.  The same is true of the night cream.  I've never seen a more functional delivery system.  You give the top two pumps and the perfect amount of moisturizer comes out.  You don't have to worry about contaminating the product by sticking your fingers in it.  How cool is that?!
Countermatch Serum Review
I like the ombre packaging.  I like that its in a glass jar.  It has a nice smell.  It reminds me of almonds which is funny since it doesn't contain almonds.  (I just remembered that almonds and plums are related.  They come from the same genus.  So that might explain it.)  It absorbs quickly and doesn't leave my face looking shiny or oily.  
Countermatch Eye Rescue Cream Review
Admittedly, I haven't tried the eye cream, yet.  I will update this as soon as I've tried it.  If you try it, be sure to let me know what you think.
Countermatch Adaptive Moisture Lotion Review
This has quickly become one of my favorite Beautycounter products.  It goes on smoothly.  It doesn't have a very strong smell but I do smell that hint of plum seed.  I am really amazed by this moisturizer.  Sometimes, when I put on a serum and follow it up with a moisturizer my face looks really shiny.  And if I put foundation on that–forget about it.  It's super shiny.  So I was actually amazed the first time I tried this.  My face looked perfectly matt.  For the first time in a long time, I felt like I didn't have to where a mattifying powder or blot with oil sheets.  What is more, when I worked out and got really sweaty, it seemed to absorb all the extra sheen from my face.  I cannot explain it.  But it left me looking glow-y instead of shiny all day long.  This is truly a wonder for my combination skin.  
Countermatch Recovery Sleeping Cream Review
Again, I love the packaging.  I love that it is airtight so that the product doesn't get contaminated.  I love that it stays neat and clean.  I cannot say enough about the packaging.  Countermatch Recovery Sleeping Cream is a wonder.  It smells great.  Goes on smooth.  It doesn't feel heavy or sticky.  The best part is that when I woke up and my skin felt soft and looked refreshed.  
Beautycounter Countermatch Reviews
What Other People Are Saying
Beautycounter customer Kjersti M says she's loving these products and said:
Read some reviews from a blog I follow and so I thought I'd give this a try. I am LOVING it! My skin finally feels moisturized and I don't have to keep reapplying lotion throughout the day like I used to. This stuff is great.
Deb S. says she no longer has dark shadows and also said:
I really like using this eye cream in the mornings before I put in concealer. I feel like I look so much more awake when I use this product.
Anna W. describes it as a great moisturizer and says:
This stuff is fantastic. It doesn't feel greasy or leave my skin with any sort of glow. My skin soaks it in quickly and I use it every morning. I was using it morning and night and found that it wasn't meeting my needs now that I live in a colder, drier climate so I added the CM sleep cream for PM and keep with this for AM. My skin is doing better than ever!
Dorothy K describes the Sleeping Cream as amazing and says:
My face has been so dry and flaky and this has made my skin feel like silk. No more flakes, but not oily. Love it!
Final Thoughts on the Beautycounter Countermatch Regimen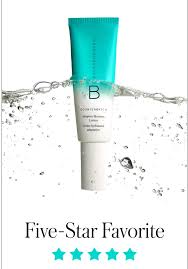 Overall, I am almost certainly in love with this product line.  This is far and away the best moisturizing regimen I have ever used.  My skin looks and feels better than ever.  I hear that they are planning to come out with even more products.  I hope so because I am most certainly a devoted customer.
The Downsides
They don't have a face wash and toner.  I want it all!!!

The Adaptive Moisture Lotion seems a bit small.  I don't know how long it will last even if a little goes a long way.
Beautycounter has made a truly special product line.  Not only is it formulated with safer ingredients, it delivers on its promises.  It really does feel like my skin–only softer and less shiny.  I am a raving fan!
Get Your Glow On!
Where to buy Beautycounter Countermatch Collection
Beautycounter can be purchased from a Beautycounter Consultant.  
Click here to get the Beautycounter Countermatch Collection.
Additionally, sometimes you can find Beautycounter products at a discount on sites like eBay and Amazon.