If you are familiar with Beautycounter, then the names Gregg Renfrew and Christy Coleman are not new to you.  Gregg Renfrew set out to change the face of the Beauty Industry by creating safer makeup.  Makeup artist Christy Coleman has been by her side working to make healthy products that work beautifully.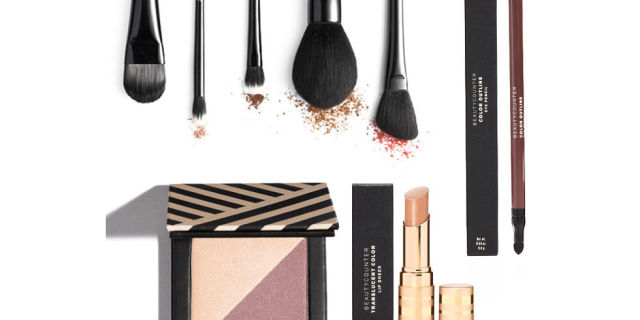 Hair and Makeup
Beautycounter offers some of the best in safer hair and makeup products.  As with our makeup products, our hair products undergo our Ingredient Selection Process to ensure safer and cleaner products that work beautifully.
Good news hair enthusiasts: All of Beautycounter's hair products are safe for color-treated hair and are completely sulfate-free.  That's something to cheer about!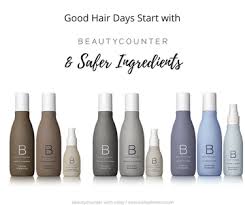 Beautycounter Volume & Shape Shampoo, Conditioner and Volumizing Mist are the perfect botanically-based trio for weightless volume and unprecedented fullness.  Its made with hibiscus plant proteins and PureFoam Cleansing Technology.  Smooth & Control Shampoo, Conditioner and Hair Oil work wonders on wild manes.  Made with cotton extract, it delivers frizz-free, super smooth hair without damaging silicones.  Repair & Nourish Shampoo, Conditioner and Split End Serum uses Brazilian bataua oil and shea butter to protect and revive dry, damaged hair.  Last but not least, our Daily Shampoo and Conditioner harnesses the power of plant botanicals to break down buildup without stripping or drying out hair while our Daily Conditioner uses marula and mongongo oils, along with rooibos leaf extract to leave hair nourished, smooth and shiny.
Makeup Artist 
You may not know Beautycounter's Head of Creative Design and fashion and celebrity makeup artist but chances are you've seen her work. Her clients include Emmy Rossum and Miranda Kerr and she got her start with makeup icon Kevyn Aucoin.
After reading Not Just A Pretty Face, a novel which exposed the potentially harmful ingredients in beauty products, she made the radical decision to purge all of her potentially toxic makeup products and start afresh.  She soon discovered that the non-toxic beauty products were sorely lacking in performance.  It wasn't easy to find safer products that worked perfectly on their own.  And so she linked arms with Gregg Renfrew, the founder of Beautycounter, and set out to create cosmetics that met her aesthetic and health expectations.  The result of her efforts are makeup products that are free of parabens, sodium lauryl sulfate, and the 1,500 other chemicals on the Beautycounter "Never List".
Makeup
The makeup products Beautycounter offers continue to excite and delight.  They are chic, in rich, wearable hues like Oyster, Amethyst, Peach and Bronze.  Beautycounter continues to be a pioneer in the sense that they offer unpredictable and exciting color palettes like Winter Jewels and Ocean & Pacific that push beyond the norms of safe brands.