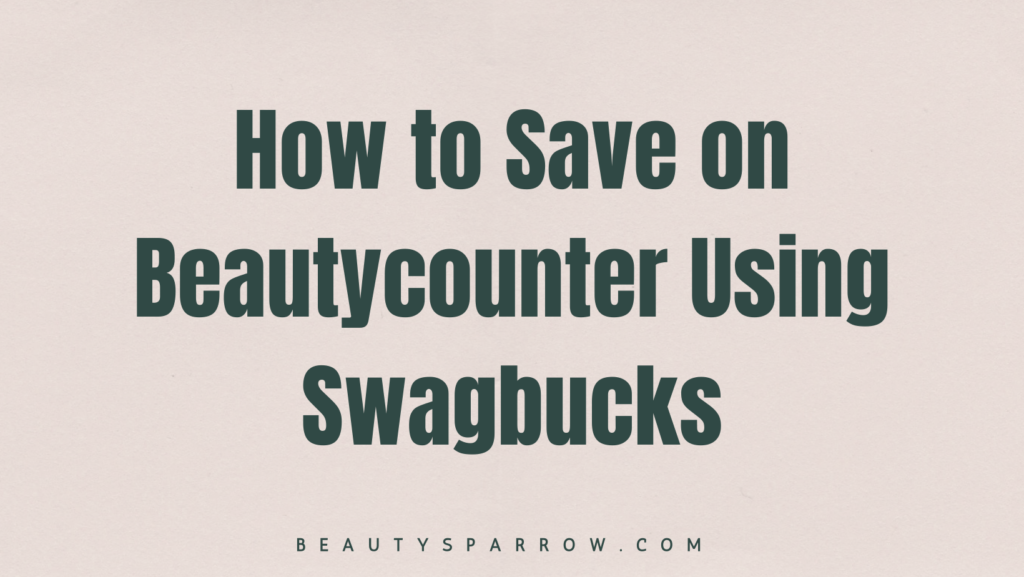 With inflation being what it is, saving money on your Beautycounter products can't be a bad thing. Here's my step-by-step guide to using Swagbucks to save money on Beautycounter. If you're interested in learning how to save money on Beautycounter using Swagbucks, read on.
What is Swagbucks?
If you've never heard of Swagbucks, you're in for a treat. Basically, it's a site dedicated to saving you money. They've basically gamified saving by giving you things to do worth Swagbucks. Those Swagbucks can be traded in for things like Amazon gift cards or Visa Gift Cards. I use it everyday.
This page does contain affiliate links. That just means that whenever you purchase something through these links you'll be helping me to support my family at no additional cost to you. So thank you!
Step-by-Step Guide to Using Swagbucks to Save on Beautycounter
1. Sign Up for Swagbucks
Sign up for Swagbucks here.
2. Select Shop
From the Swagbucks homepage select "SHOP"

3. Find the Beautycounter Offer

4. Click on the Shop Now Button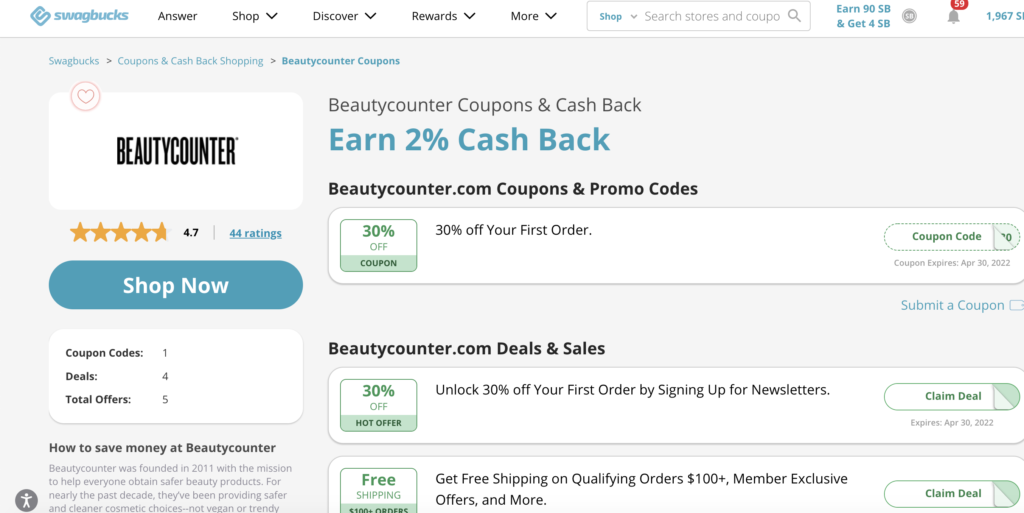 5. Shop Beautycounter
And just like that you'll be re-directed to the Beautycounter website. And by shopping through the Swagbucks link, you'll automatically be getting 2% back in Swagbucks. Yay!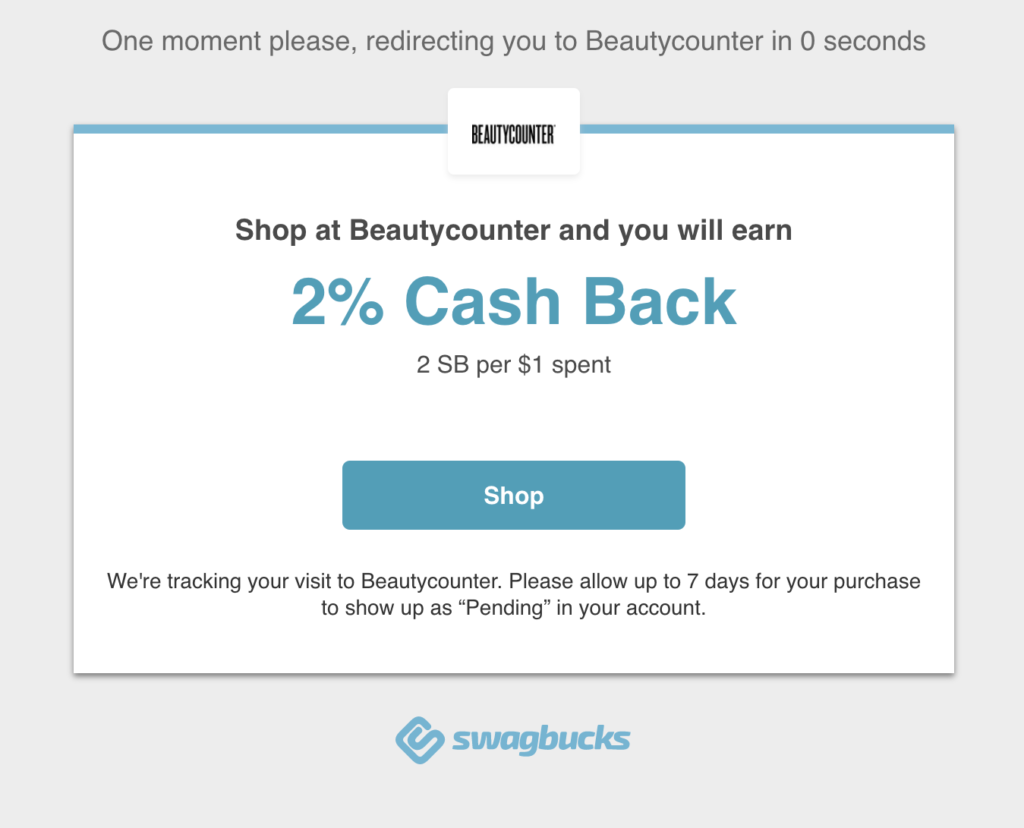 6. Shop Beautycounter with Me
If you don't already have a Beautycounter consultant you shop with, I'd be honored to be yours. I'm Kelike Castillo. Let's be friends!