This morning as I was going through my emails, I found one from a site that I frequent.  They are running a sale on UrbanDecay 24/7 Glide-On Eye Pencil.  I have to confess something.  I still use this eyeliner.  I haven't replaced it with a Beautycounter one yet.  I know.  I know.  Shocking!  So, I decided to take a closer look at the ingredients in my current eyeliner.  
CORRUPT:
Cyclopentasiloxane, Isododecane, Synthetic Wax, Polybutene, Polyethylene Terephthalate, Simmondsia Chinensis (Jojoba) Seed Oil, Hydrogenated Cottonseed Oil, Ceresin, Ozokerite, Cera Microcristallina (Microcrystalline Wax), Tocopherol, Polyurethane-11, Ascorbyl Palmitate, Phenoxyethanol. May Contain: CI 77491/77499 (Iron Oxides), CI 77019 (Mica), CI 77891 (Titanium Dixoide), CI 75470 (Carmine), CI 77000 (Aluminum Powder).
I got the ingredients list from the Urban Decay website.  I decided to take a closer look at the brown pencil since that is what I'm currently using.  To keep this from getting crazy, I'm only going to talk about the chemicals listed that my research has found to be harmful.
Cyclopentasiloxane – It is also known as D5 and according to the Environmental Working Group it  is a silicon-based cyclic compound that may be associated with environmental toxicity.   Environment Canada reports show that D5 is toxic and can gather and remain in aquatic organisms.  According to the European Union it interferes with human hormone function and may impair human fertility.   The Office of Environmental Health Hazard Assessment, a department within the Environmental Protection Agency within California has expressed concerns about the "long half-lives in people".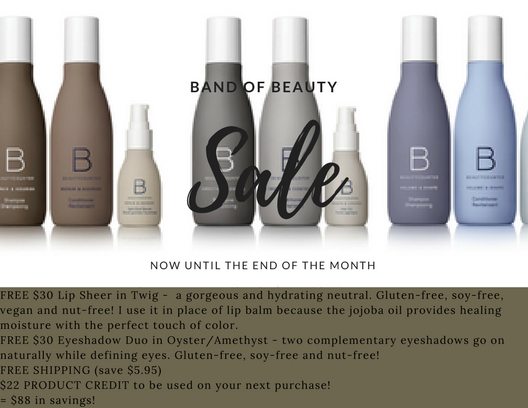 The bottom line: This chemical is used a lot in skincare, haircare and makeup products because it goes on smooth.  Persistent exposure to this chemical is bad for the environment and most-likely bad for people, too.  For fun- look at the ingredients in your shampoo, soaps and makeup.  You're probably getting a daily dose of this toxin.  
Polybutene is a polymer used to make things stick together.  It is considered to be safe by the EWG  but I was a little concerned that it is used as a pesticide to deter birds and squirrels.  Also, it can cause irritation in the skin, eyes or lungs and may be linked to organ system toxicity.  
Polyethylene terephthalate  (PET or PETE) is a thermoplastic polymer resin of the polyester family.  It's what is commonly  used in our plastic bottles.  It is a film forming agent.  It is considered safe by the EWG but they have some concerns that this chemical may be linked to organ system toxicity.
Hydrogenated Cottonseed Oil – Again, this product is considered safe by the EWG but they have raised strong concerns about the contamination of the cottonseed itself due to pollution.  Possible contaminants include mercury, arsenic, lead and pesticides.  
Phenoxyethanol is a synthetic preservative in cosmetic products.  It is restricted in cosmetics in Japan.  The European Union classifies it as an irritant.  
Titanium Dioxide is an inorganic compound that seems to have low skin penetration.  The California Environmental Protection Agency has classified it as a possible human carcinogen when airborne.  The Environment Canada Domestic Substance List classified it as expected to be toxic or harmful (non-reproductive).
Aluminum Powder is simply powdered aluminum.  It is a known human nervous system toxicant.  It is restricted by the FDA only for products that are used on the lips however, it is believed to have the ability to absorb into skin.  It seems to have toxic effects at moderate doses when used on animals.  
Wow! I wasn't expecting there to be so many ingredients that are potentially harmful in my eyeliner.  That's crazy!  That's only one of the things I use on a daily basis.  Imagine the compound effect that all these different beauty products and personal care products have on our health.  
So basically I have to change my eyeliner.  I feel like I've been living in denial.  Now I'm a little grossed out.  I mean, squirrel repellant!  Really?!  The good news is, Beautycounter makes its products without the use of over 1,500 questionable or harmful ingredients.  I went and looked at the ingredients in their eyeliner and found that the only ingredient I would question is the titanium dioxide.  However, titanium dioxide is apparently only harmful if you breath it in.  Since I don't plan on smoking my eyeliner, I think I'll be okay.  
Here's the ingredient list for Beautycounter Color Outline Eye Pencil:
Stearic Acid, Hydrogenated Palm Kernel Glycerides, Hydrogenated Vegetable Oil, Hydrogenated Castor Oil, Hydrogenated Fish Oil, Cera Carnauba/Copernicia Cerifera (Carnauba) Wax/Cire de carnauba, Cetyl Palmitate, Hydrogenated Coco-Glycerides, Caprylic/Capric Triglyceride, Calcium Carbonate, Hydrogenated Palm Glycerides, Hydrogenated Coconut Oil, Coco-Caprylate/Caprate, Paraffin Wax, Helianthus Annuus (Sunflower) Seed Oil, Rosmarinus Officinalis (Rosemary) Leaf Extract, May Contain: Mica*, Iron Oxides, Titanium Dioxide, Ultramarines (CI 77007). Ferric Ferrocyanide, Carmine (CI 75470), 
*Organic/Biologique
If you're looking for a safer alternative to your current eye pencil, I would take a look at Beautycounter.  I haven't tried it yet but over 200 reviews on the BC website say that it's worth a try.  I will tell you what I think about it after I've given it a try.