Black Friday is almost here and Beautycounter will be releasing some never before seen sets to celebrate!  Come back to this page on Black Friday to find out how you can save even more on Beautycounter products on Black Friday.  In the mean time, I've shared all my best Beautycounter Black Friday tips and tricks below!  
Beautycounter Black Friday Sales Tips
One of the best ways to find out what Beautycounter is up to is to follow a consultant.  Beautycounter consultants will sometimes offer giveaways, sales and incentives.
As a Beautycounter consultant, I try my best to keep my clients up to date with the latest specials from Beautycounter.  I also offer personal specials, sales, incentives and giveaways.  Think of it as deals on top of deals.  The best part about it is that I'm relatively new so there aren't too many people entering my giveaways.  More for you!  Follow Beauty Sparrow on Facebook and Beauty_Sparrow on Instagram and subscribe to get the latest Beautycounter Black Friday Deals.  I am working hard to make sure that those who buy from me on Black Friday get the very best deals from Beautycounter.  
What is Beautycounter?
So, just in case you haven't heard of Beautycounter, here's the rundown on this amazing company.  Beautycounter is an American skincare and makeup brand dedicated to affecting change within the personal care industry through advocacy and education.  Their mission is to get safer products into the hands of everyone.
Why Does It Matter?
Well, you might be wondering why anyone would concern themselves with the safety of our beauty products.  Don't all beauty products need to be screened before they are released to the public?  The answers might surprise you.
As it turns out, the US has not passed a federal law regulating the cosmetic industry since 1938!  On top of that, the Food and Drug Administration does not require that cosmetics ingredients or products be approved before they go on the market, and FDA has no power to recall a product from the market.  And it just keeps getting better.  The European Union has banned nearly 1400 ingredients from cosmetics and personal care products while the US has only banned or restricted approximately 30 ingredients from cosmetics and personal care products.  And more than 85,000 chemicals are registered for use in commerce, and about 10,500 are used in the cosmetics industry.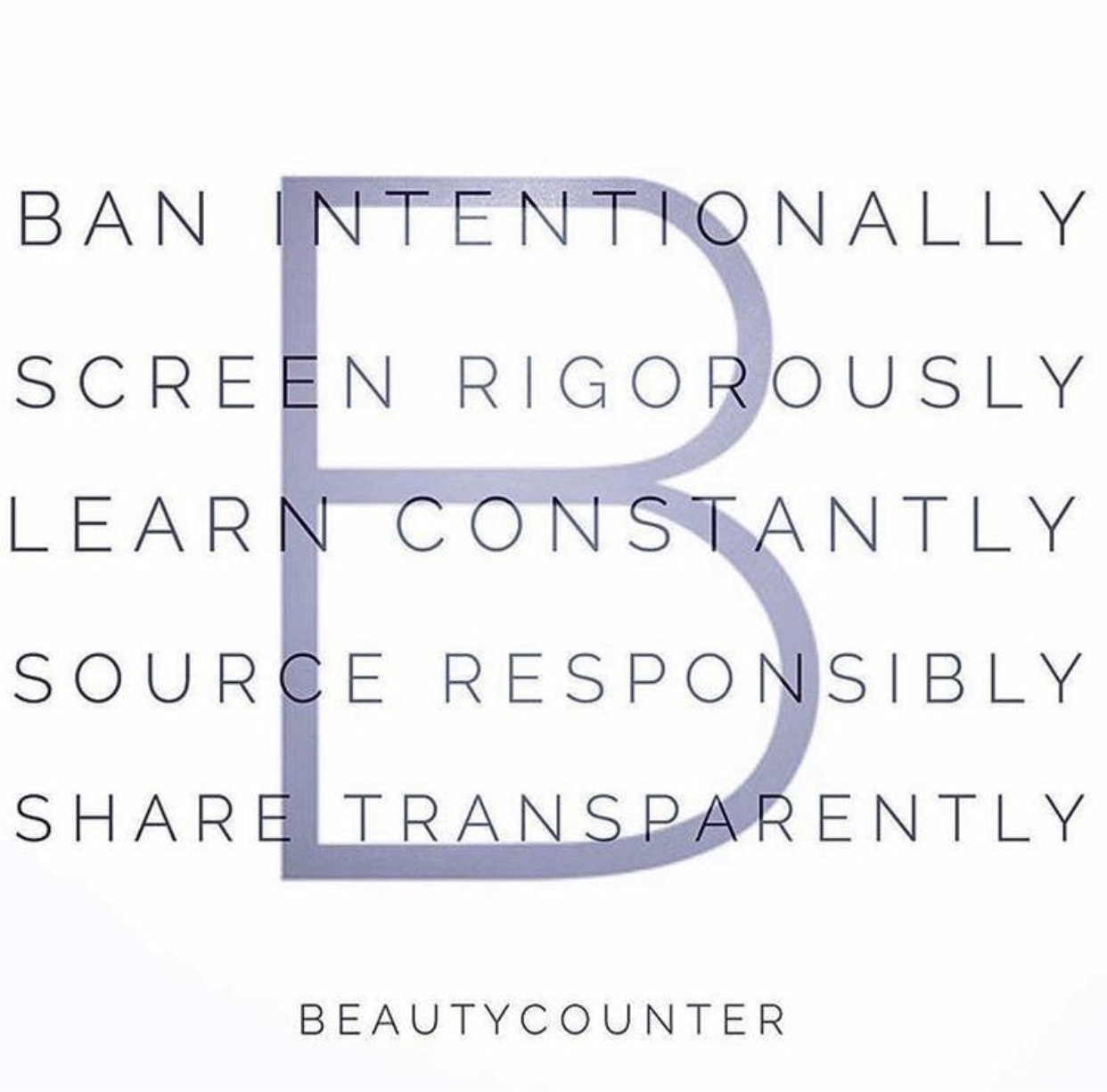 What Does That Mean for You?
Now, after all those facts and figures, you may be wondering how these numbers effect you.  Well, women use an average of 12 personal care products containing 168 unique ingredients every day.  Men use about 6 personal care products containing about 85 unique ingredients every day.  Teenage girls use an average of 17 personal care products a day.  There have been scientific studies that suggest that exposure to toxic chemicals plays a role in the incidence and prevalence of many diseases and disorders in the US.  I'm not trying to make you fearful of the products that you're using.  I would simply like to suggest that you take a closer look at the things that are in them.      
How Can You Protect Yourself?
One solution is to simply cut out all the personal care products from your life.  You will probably end up smelly and alone, but at least you will have your health.  The other solution is to buy safer products like those offered by companies like Beautycounter.  How do you know if they are safe?  Well, you can go to the Environmental Working Group website and research all the chemicals in your beauty products.  You can switch to more natural alternatives like essential oils.  The idea is to reduce the chemical load on your body.  
Remember that the largest organ is your skin.  Like a piece of clothing, the skin can absorb whatever you put on it.  But unlike your clothes, the things we put on our skin don't simply stay there on the fabric, they get absorbed directly into the bloodstream.  We need to be extra careful with the things we put onto our skin.
But What If Safety Isn't Enough?
I know what you're thinking.  You're thinking about that time you bought a natural deodorant and ended up smelling like someone who only eats fruits that have fallen off the tree.  That natural deodorant left you smelling a little too natural.  You want to look good and smell good?  I guess that's not asking too much.  
Beautiful, youthful skin begins with what we put into our bodies everyday.  What if we thought of our skincare and cosmetics the way we thought of food?  When we acknowledge that what we put on our skin is also being put into our bodies, we can begin to nourish ourselves both inside and out.  
Beautycounter set out to make products that were both functional and fabulous.  They are both safe and sexy.  Because you deserve better.
What's The Point?
Well, this has been quite the rabbit trail.  One minute we're talking about Black Friday deals and the next minute we are talking about your health.  Why the tangent, you might ask?  Well, the main reason is because that is part of what we do at Beautycounter.  We help empower people through education.  When I discovered Beautycounter, I had no idea just how unsafe the cosmetics and skincare products that I surrounded myself with actually were.  Well, I may have read an article or two but I wasn't ready to give up my makeup.  I didn't see the need to change.  It wasn't until I had children, that I started taking a closer look at the things I was exposing my family to.  There were carcinogens in my sunscreen and hormone disruptors in my soaps.  The baby products that should have been safe were far from it.  Crazy.  I mean, who would willfully expose to children to chemicals that could harm them?!  Seriously.
I wanted to do the best I could by my family.  I started buying organic things.  And reading the labels on everything.  I was trying my best.  The problem was, this stuff gets expensive.  I mean, it's hard to feel like you're doing the right thing when the other bottle of baby wash is only 1/5th of the price.  What about frugality?  What about economy?  This is the part where I talk about Black Friday.  Black Friday is one of those special days of the year where everything drops in price.  There seems to be a sale at every turn.  There are so many good deals on Black Friday.  That's why I'm so glad that Beautycounter is releasing some new things this year.  It gives me the opportunity to buy safer products for my friends and family.  I'm so excited about these Beautycounter Black Friday Deals!  
Do You Want Sneak Peaks, Too?
You might be wondering if I already know what Beautycounter Black Friday Specials are going to be revealed.  I do.  It's one  of the perks of being a consultant.  Beautycounter consultants get to know the specials before they are released, get discounts on all Beautycounter products, get the chance to earn special bonuses and incentives, get access to exclusive sales and deals including the Beautycounter Black Friday Deals.  It's pretty awesome.  
What Do I Do Until Black Friday?
Black Friday is almost upon us and you're probably wondering how to get the very best deals on Beautycounter.  I mean, if you're like me, you want the best deal out there.  Here's what you should do.  The thing about Beautycounter is that consultants get to make their own specials and incentives.  The best deals are always going to be a stacked deal between corporate and consultant.  That being said, when you come back to this page on Black Friday, you will find the corporate deals along with my link and an exclusive deal for those who shop with me.  Naturally, I will want to have the best deal out there because I want to make this fun for you and for me.  So be sure to do come back on Black Friday.
Another thing you can do is follow me on Facebook at Beauty Sparrow and on Instagram at Beauty_Sparrow.  I will post about the Beautycounter Black Friday Specials on there, as well.       
Black Friday Deal on Deal
But wait there's more! I'm a sucker for a good deal.  Which is why I stay up all night shopping 'til I literally can't keep my eyes open on Black Friday.  So right now I have a special where I'm giving you a product of your choice (up to $30) when you spend $140 through Cyber Monday.  I'm not able to tell you about the Beautycounter Black Friday deals just yet, so this is just an example.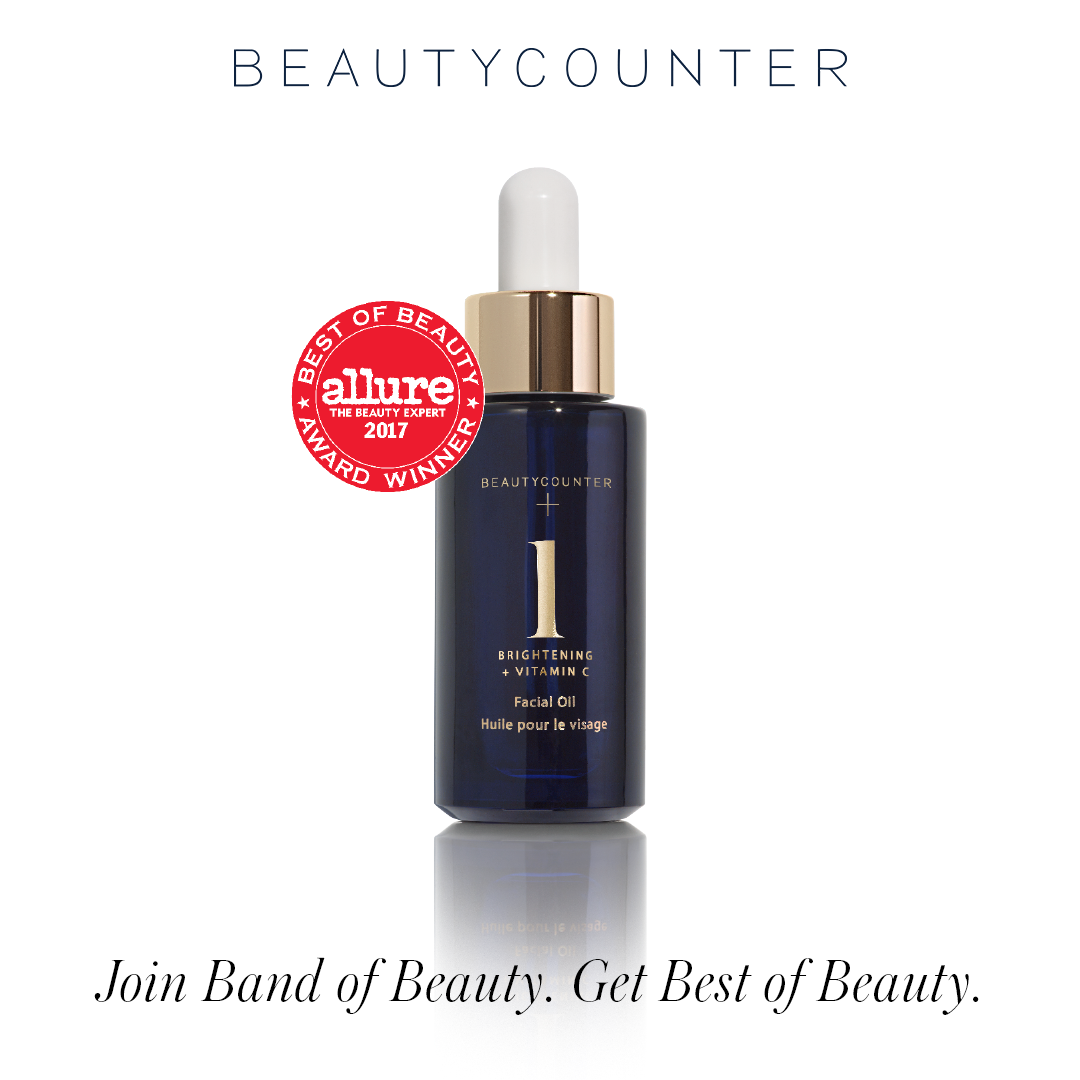 You can and should combine my offer with two from Beautycounter right now:
Perfect for the gift giving season –for every Glow & Go Mini Oils set that's purchased, BC will be donating one to the UCLA JCCC.  

The Band of Beauty membership (like Amazon Prime) joining gift is a full size No. 1 Brightening Oil!  Here's an example of how you can save big!
Band of Beauty Membership, $29 (free Allure Magazine Best of Beauty 2017 winner No. 1 Brightening Facial Oil, $68 value)

Clean Slate Charcoal Cleansing Bar and Mask Duo, $48 (separately they cost $72)

Splish Splash Kids Bath Set (shampoo, conditioner & body wash), $44 ($54 value)

Poppy Lip Duo (lipstick and lip gloss), $38 ($59 value)

Free Shipping, ($5.95 value)

15% of product you spent back, ($18.15 to use on your next purchase with Band of Beauty)

I'm offering any item under $30 free with a $140 purchase.

 
So you'd spend $159 and get up to $307 in value.  You can mix and match these deals with any products you like.  And you'll still be entered into my Thankful for You Giveaway!  
This is such a great deal!  If you're already a BoB member, look into renewing – you get the gift when you renew, too!
Warning
Just a friendly reminder: Beautycounter products tend to fly off the shelves.  It is crazy just how fast our products sell out.  In part, it's because Beautycounter doesn't want to overproduce product.  That can be wasteful and bad for the planet.  And in part because these products are that good.  So, if you're thinking about getting something, do it now.  This is a really great day to do it.  Click here to shop Beautycounter Black Friday Deals now!